Team
Jag Chhatwal, PhD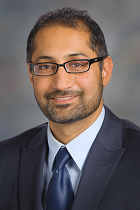 Senior Scientist, Massachusetts General Hospital
and Assistant Prof., Harvard Medical School
Dr. Chhatwal's research is centered in decision science, data analytics, outcomes research and health economics. Dr. Chhatwal has over 12 years of experience in developing mathematical models to inform health policy. For the last several years, he has worked in the area of developing decision-analytic models in liver diseases to inform clinical decisions and health policies. Dr. Chhatwal has collaborated with the Department of Health and Human Services and the World Health Organization (WHO) to policies leading to hepatitis C elimination in the United States and elsewhere. In partnership with the WHO, his groups recently developed an interactive modeling tool, the Hep C Calculator, that allows policymakers from 28 countries to evaluate the cost-effectiveness of hepatitis C treatment in those countries. Dr. Chhatwal's work has been featured in leading media such as The Wall Street Journal, Forbes, and National Public Radio. He currently serves as a cost-effectiveness and decision analysis editor of Clinical Gastroenterology and Hepatology and is also an editorial board member of Medical Decision Making.
Rohit Loomba, MD, MHSc
Director, NAFLD Research Center,
University of California at San Diego
Dr. Loomba is Professor of Medicine (with tenure) in the Division of Gastroenterology, and Adjunct Professor in the Division of Epidemiology at University of California, San Diego. He is a leading expert in translational research and innovative clinical trial design in NAFLD and NASH. Dr. Loomba is the founding director of the UCSD NAFLD Translational Research Unit where his team is conducting cutting edge research in all aspects of NAFLD including non-invasive biomarkers, genetics, epidemiology, clinical trial design, imaging end-points, and integrated OMICs using microbiome, metabolome and lipidome. He follows one of the largest cohorts of well-characterized patients with NAFLD and applies evidence-based medicine to answer clinically relevant questions to improve management of patients with chronic liver disease. Dr. Loomba is an elected member of the board of directors of the American Liver Foundation. He serves as the co-chair of the Research Award Panel for the American Liver Foundation. In addition, he serves on various committees of the American Association for the Study of Liver Diseases (AASLD). He serves on the editorial board of several leading journals, and is the Associate Editor for Alimentary Pharmacology and Therapeutics, a leading journal in the field of Gastroenterology.
Emily Bethea, MD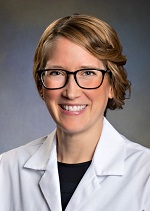 Associate Clinical Director of Liver Transplantation
at Massachusetts General Hospital
Dr. Bethea completed Gastroenterology and Hepatology fellowship followed by an Advanced Transplant Hepatology fellowship at Massachusetts General Hospital. She remains active in numerous societies and organizations, including the MGH Institute for Technology Assessment where she continues to apply simulation modeling and decision analytic methods to answer clinical questions and improve resource optimization in the areas of viral hepatitis, non-alcoholic fatty liver disease, and organ transplantation.
Kathleen Corey, MD, MPH, MMSc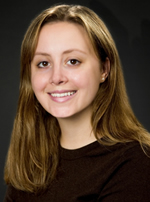 Director, MGH Fatty Liver Clinic, Gastroenterology Unit at Massachusetts General Hospital
Kathleen E Corey, MD, MPH, MMSc is an Assistant Professor of Medicine at Harvard Medical School. Dr. Corey's clinical interests include all areas of hepatology. Dr. Corey's research focuses on non-alcoholic fatty liver disease and the development of non-invasive biomarkers for the diagnosis and monitoring of NAFLD.  Dr. Corey has lectured regionally and nationally on NAFLD
Sumeyye Samur, PhD, MS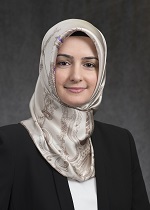 Health Economist
Institute for Clinical and Economic Review
Dr. Samur is a health economist at the Institute for Clinical and Economic Review (ICER). She develops models that look at the clinical and economic evaluations of the drug and nondrug treatments and interventions in the United States. Before starting at ICER, Dr. Samur was a postdoc fellow at Harvard Medical School and Massachusetts General Hospital (MGH), Institute for Technology Assessment. During her research, she mainly worked in liver diseases including hepatitis C virus, nonalcoholic fatty liver, and liver transplant. She has authored/co-authored over 30 publications including papers, proceedings, and abstracts. Her research has been featured in the media more than 20 times, including in press releases and interviews. In June 2018, The Massachusetts State House of Representatives honored Dr. Samur for her outstanding contribution to the study of health care and the future of medicine in the US. Dr. Samur holds a PhD degree in Industrial Engineering from Marmara University, Turkey.
Ozden Onur Dalgic, PhD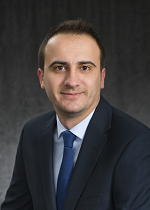 Postdoctoral Fellow
Harvard Medical School
Ozden Onur Dalgic is a postdoctoral fellow at MGH-ITA. His research focuses on data analytics, agent-based simulation, stochastic programming, Markov models and decision processes, infectious disease modeling, and natural history models. Ozden is currently working with Jagpreet Chhatwal, PhD. He is also a Research Collaborator at Neurology Department, Mayo Clinic, Rochester, MN.
Mary Ann (M. A.) Ladd, BS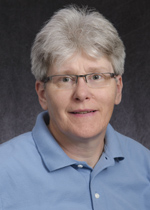 Systems Manager, MGH
Institute for Technology Assessment
M. A. maintains the informational website for the NAFLD Simulator and several other sites. She has over 20 years of experience in website development and system administration.
Tiannan (Tia) Zhan, MS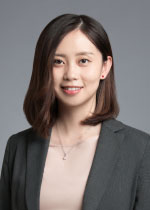 Research Associate, MGH
Institute for Technology Assessment
Tia is using her graphical skills to design infographics for the NAFLD Simulator. Her interests include health policy, decision analysis, cost-effectiveness analysis and outcomes research.